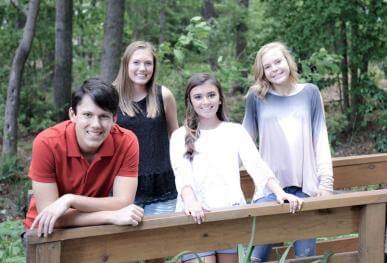 Your Premier Orthodontist
Specializing in Adult and Children Orthodontics in the Holly Springs and Cary Areas of NC
Welcome to Fritz Orthodontics, conveniently located in Holly Springs, North Carolina. Your Board Certified Orthodontist,Dr. Kristen Fritz, is proud to offer outstanding orthodontic care for the entire family in a clean and friendly atmosphere. Through our cutting-edge technology, state-of-the-art equipment and patient-oriented focus, we dedicate our practice to improving the health, appearance and self-confidence of each and every patient we serve.
I love Dr. Fritz and her staff! They make you feel very comfortable and welcome from the minute you walk in until you leave. The new smile they gave me makes me feel so happy and I love showing it of!
-- Sam S.
I liked how Dr. Fritz and her staff are always so welcoming and open when you go to your appointments. They always have a smile on their faces when greeting you and during your appointments too. Dr. Fritz and her staff always explain what they are doing and make sure that you are comfortable while they are fixing your braces. I am very happy with the finished results.
-- Lori S.
Fritz Orthodontics has provided my children and I with state-of-the-art orthodontic care. We are so pleased with the results. As both a mom and as their patient, I wholeheartedly recommend them for you and your family. They are very competitively priced but what really makes them stand out from the others is their expertise, friendly attitude, and a sincere desire to provide their patients with the best care they can. You can tell they love...
-- Michelle M.
Fritz Orthodontics made me more comfortable than any other orthodontist's office. Everyone has a happy attitude, which makes the office a happy place. I'm so happy I ended up getting my treatment done here. My new smile has brought me more confidence than anything ever has. My family and I love Fritz Orthodontics.
-- Madison M.
Before I had braces, I had friends recommend Fritz Orthodontics because of the friendly environment. What I tell others now about Fritz Orthodontics is that the people that work there are very nice. When you do a good job with your braces, they will compliment you and tell you what a good job you have done. The office is bright, open, and decorated pretty. Dr. Fritz always greets you with a big smile on her face and makes you feel very comfortable.
-- Kayla M.